OUR MOTTO AT ARYA CHEST CLINIC IS "Har Saans Anmol"......every breath counts ...the only centre providing solution to respiratory and allery problems under one roof ...from consultation to counseling to diagnostics to treatment and making our patients understand how to take their medicines esp inhalers .
Serving the poor patients is our integral part .we conduct free Asthma & COPD CAMPS ...for which patients can contact us either personally or at our websites to know the dates.
About Us
Arya Chest Clinic was founded in 1970 by Dr.C.L.Arya ,he was the only Chest Physician in Meerut city ,since then and under his guidance clinic was upgraged with X.Ray machine in 1978,then Lab for analyzing the sputum for tuberculosis patients and then P.F.T lab was introduced in 1986.
Arya Chest Clinic provides all Chest disease related queries and solution to patients problems under one roof . Low costing medicines pharmacy was opened to the patients in 1991.... patients can avail all medicines much below the printed rates ...at a good discounts .
Care of poor patients is also taken into consideration and once a month FREE PFT ASTHMA AND COPD CAMPS are been Conducted on regular bases with free distribution of medicines to poor patients.
We believe in quality ,discipline and serving the best of respiratory medicine to our patients .
Dr.Vishal Arya joined the clinic in 2005 ,he did his graduation from St.Petersburg and his fellowship in interventional pulmology( FCCP )from Illinois ,Chicago in 2010 .
Arya Chest Clinic is a state of art respiratory centre providing facilities of X.Ray with a high resolution Digital machine , PFT LAB ( PULMONARY FUNCTION LAB ), SCREENING OF SPUTUM FOR TUBERCULOSIS, ECG . IN THE YEAR 200O COUNSELING OF PATIENTS WAS STARTED TO QUIT SMOKING , MDR TUBERCULOSIS ASTHMA AND COPD (chronic obstructive pulmonary disease)
Clinic opens on (Monday to Saturday from 9 am to 4 pm)
Clinic is located in the heart of the city just behind Delhi roadway bus stand ...with a walk in distance from the bus stand
Clinic has two waiting halls for the comfort of the patients ,providing a good valuable ,informative study materials ( booklets) for the patients to know more about their disease .we believe in building a good relationship with our patients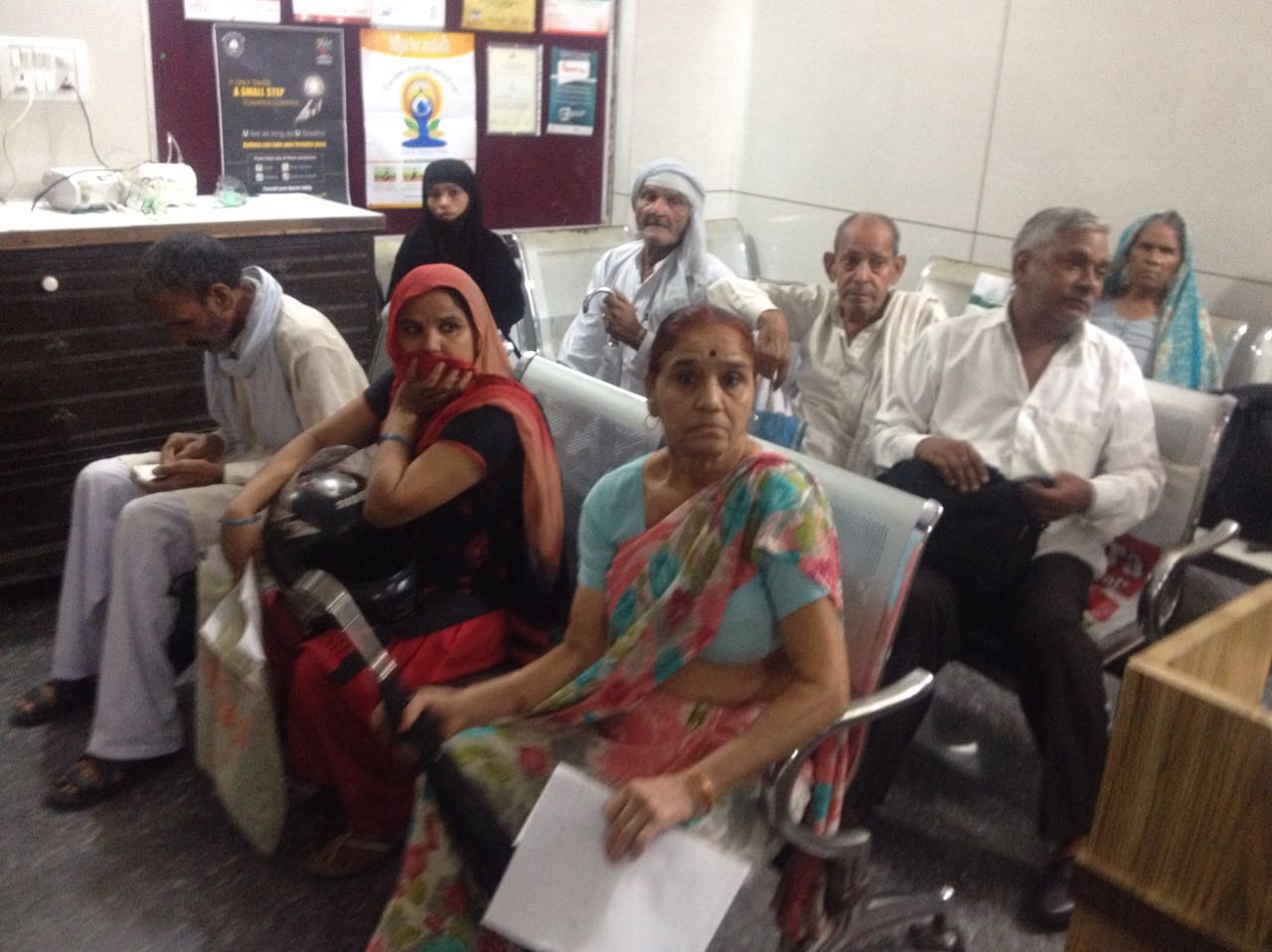 FACILITIES AVAILABLE